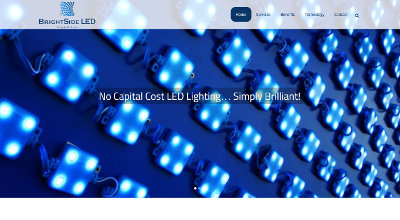 Matt from BrightSide LED got in touch with us late last week and needed to get a professional, high-end website created for their business. Initially, he asked us to create a splash page for them a few weeks ago to put on their domain name to indicate that their website was 'coming soon'. Then, they followed up and were ready to get the website created.
We worked closely with Matt and his team to get the website perfected. After a few final changes today, the website was just launched and is now publicly available!
We appreciate the continued business from our clients down in Pensacola that have trusted us with their website and logo design service needs for the past few years.
The BrightSide LED website is at brightsideled.com.