On Saturday evening, I got out into the patio garden and began picking lettuce. I certainly didn't know how much I had – until I was done.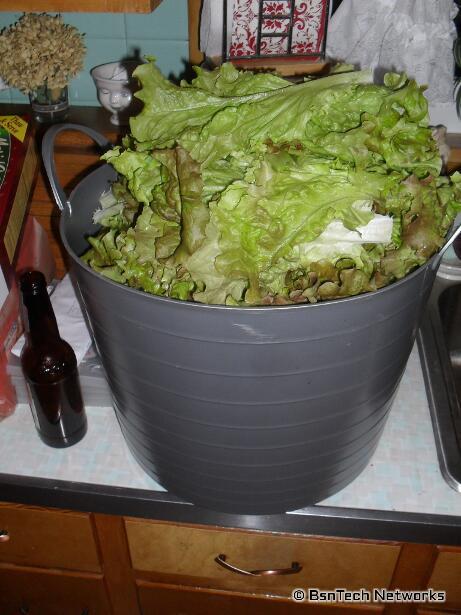 That is a HUGE bucket full of lettuce. Here is a better perspective…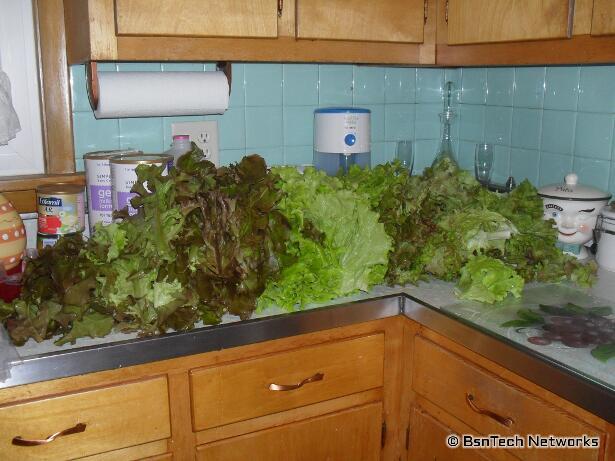 That takes up our entire kitchen counter in the corner!
There are three varieties – Simpson Elite (the green), Red Salad Bowl (the red/purple), and New Red Fire (combination/mixed green and purple). When it was all said and done, I managed to pack them into six one-gallon ziplock bags. I don't know how I got it all in there – but I did. Well over seven pounds of lettuce (I think).
I stopped weighing and keeping track of a garden journal this month – as it was simply getting too tedious and taking a lot of time away. Heck, I'm barely able to keep up with the journal once every two weeks!
Earlier on Saturday, I got the five California Wonder peppers, five Best Boy tomatoes, 1 Red Cherry tomato, and two Roma tomatoes planted in the front garden.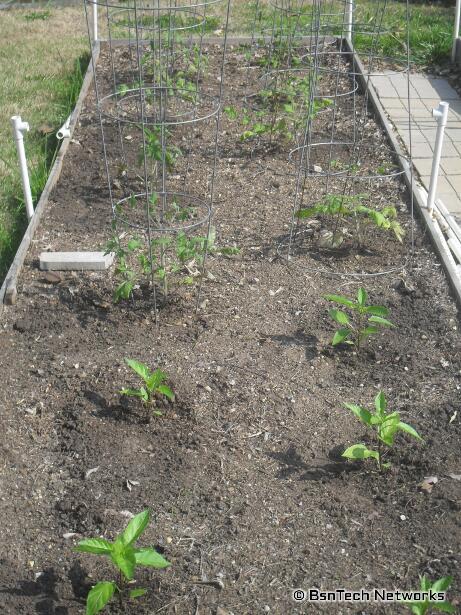 The onions and celery in the very front of the garden are still growing well.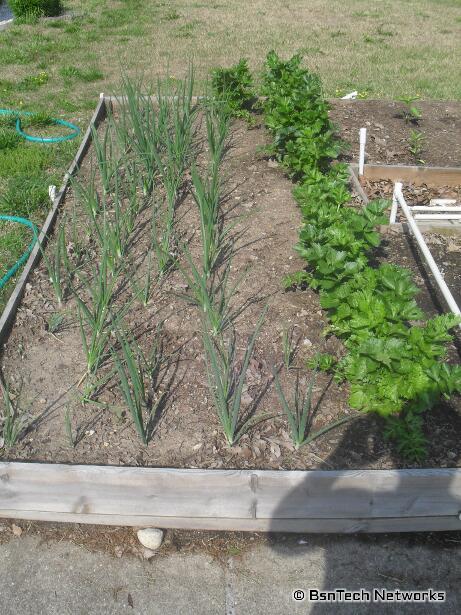 And the Snow Crown cauliflower down by the road are doing well too.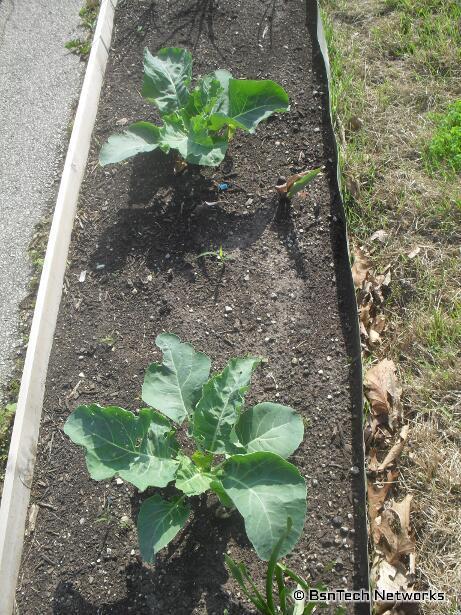 Also not pictured – the corn went in on Saturday as well. A total of 100 were planted. I planted 25% more just in case I need to fill in dead spots. I am planting the Honey Treat corn for the second year – as it did pretty good last year – well, before the racoons got into them!
On Sunday, I took some more pictures. After all the lettuce was picked, that reduced the plants down to: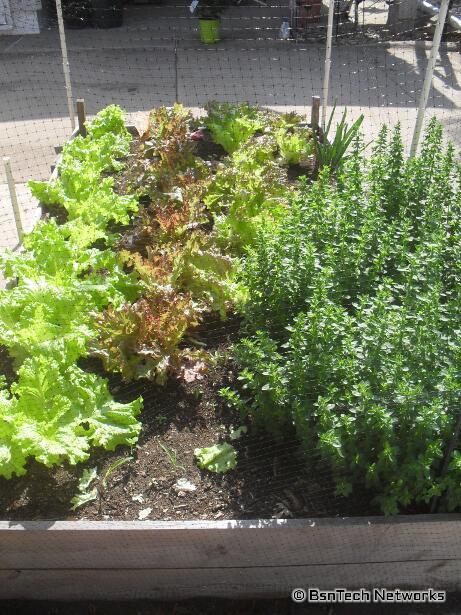 I also picked probably a half pound of strawberries. There would have been double that amount if I picked them sooner – but a lot of them were rotten or bug-infested.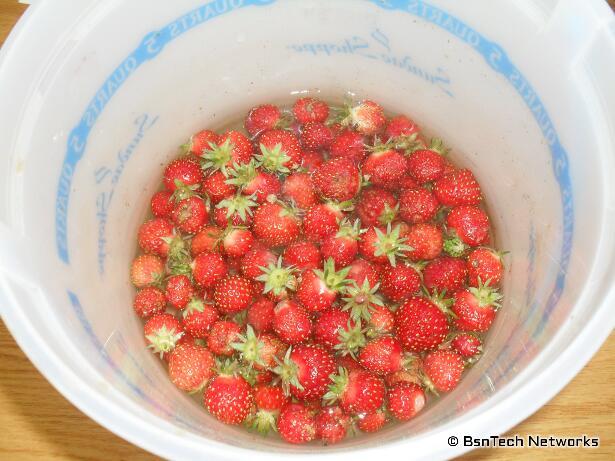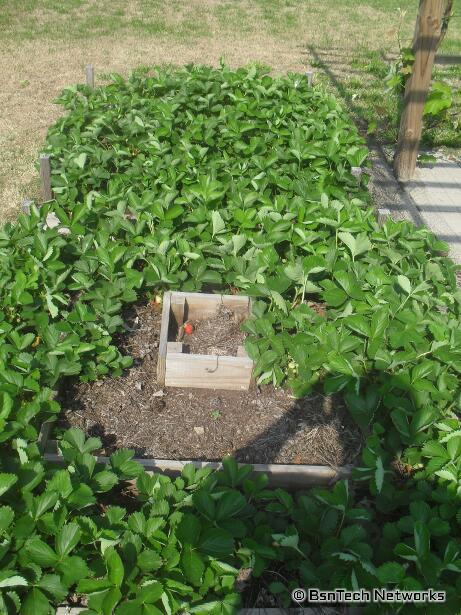 The carrots are coming along nicely as well.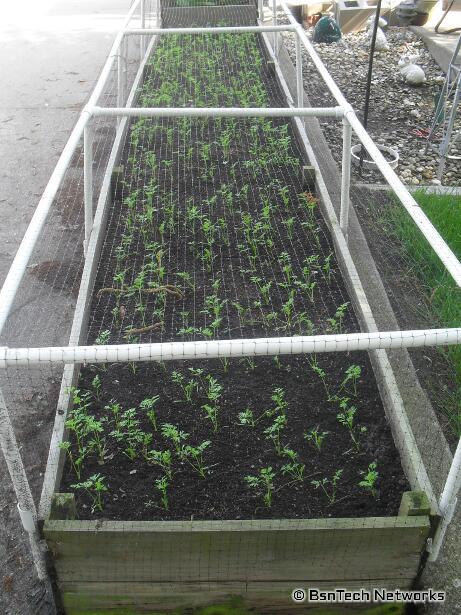 The side garden boasts several broccoli plants that are doing well – and the peas are beginning to flower as well.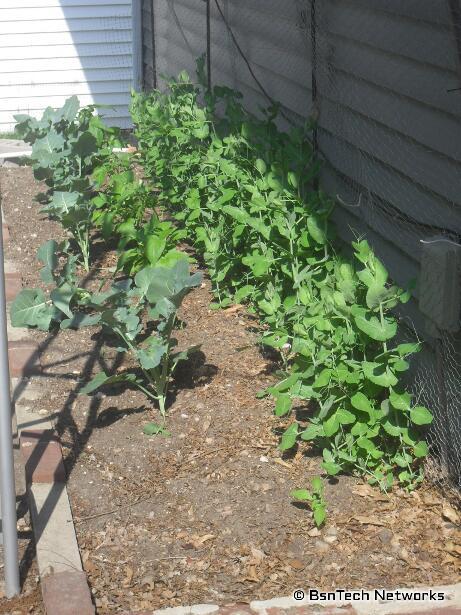 And behind the garage, the peas are doing well – and the Kennebec potatoes are really taking off.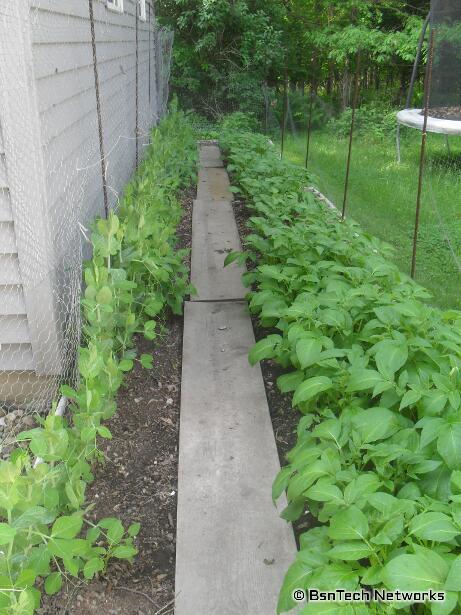 Well, that takes care of this edition. We have had a lot of rain lately – so the rain barrels are staying completely full. We had another rain shower last night as well.
The weather has been all over the place too. On Saturday and Sunday, the temperatures were around 92 degrees. Yes, 92 degrees for the beginning of May. But, after the storm front came through Sunday night, the temperatures were in the lower 70's on Monday and lower 70's today as well.