The past two weeks, someone put the brakes on the weather. It has been cooler between 60 and 75 degrees. There was a couple of nights it also got very close to freezing. At least it didn't damage any of the plants near the ground, but unfortunately the coolness killed all of the vegetation on the grape vines – that are about six feet into the air. I'm sure they will come back – but it was sad to see so much growth on the grape vines – and now they are back to looking dead again.
It has been a while since my previous post – and I've found that I simply don't have the time to update my garden journal anymore. This may be the year that I simply stop doing the journal. I've really liked doing the journal so I could go back at the end of the year and tally up how much was grown of each veggie – and see how long things took to sprout – amongst many other stats and data.
Starting off over in the lettuce patch – they certainly have grown substantially in the past few weeks.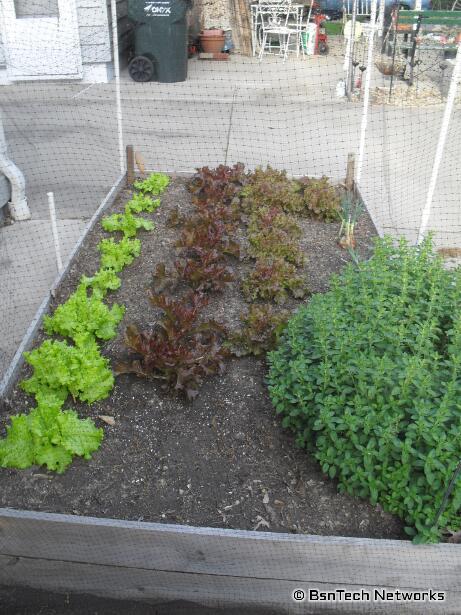 The Sugarsnax carrots have sprouted in the past couple of weeks. When I counted last weekend, there were about 320 carrots that had sprouted – out of 500+ that were planted.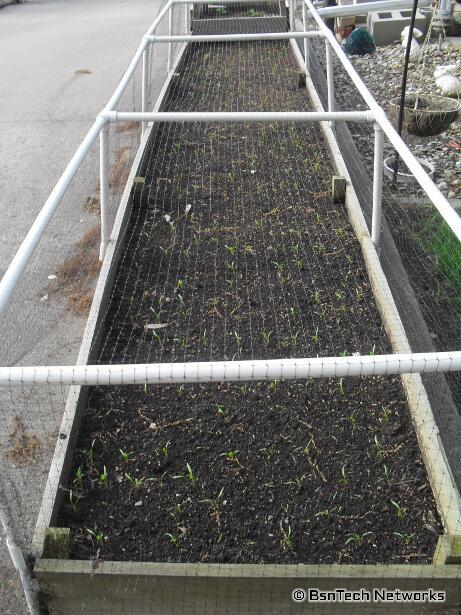 The potatoes in the potato bin have also sprouted – all but one of them anyways.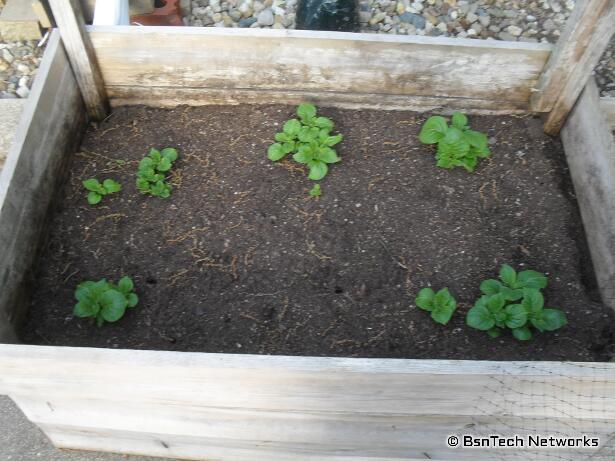 Moving to the side garden, the Cascadia Snap Peas have grown a bit as well – and you can also see the row of broccoli that was put in two weeks ago. This includes Premium Crop broccoli towards the back and Green Goliath – my old favorite – in the front.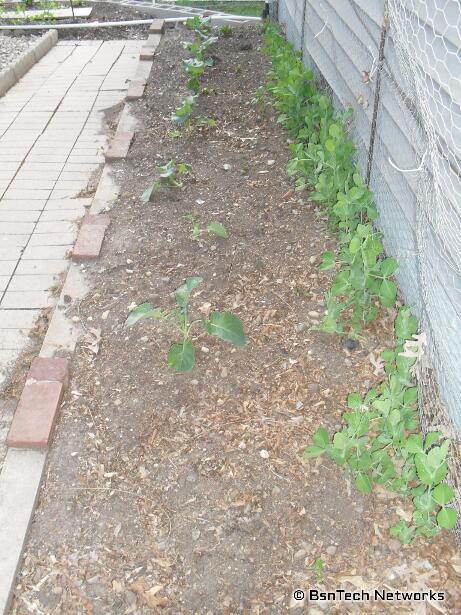 The back garden has seen the same growth of the peas – and the Kennebec potatoes are coming up as well. I'd say at least 80% – if not more – of the potatoes have sprouted and are now up.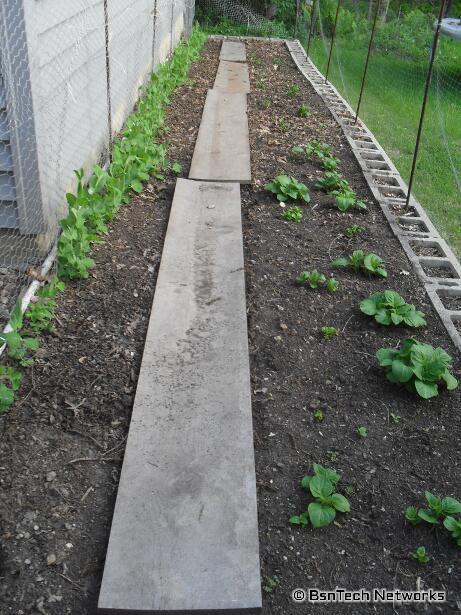 Going to the front gardens – the onions and celery have still been growing – but at a snail's pace.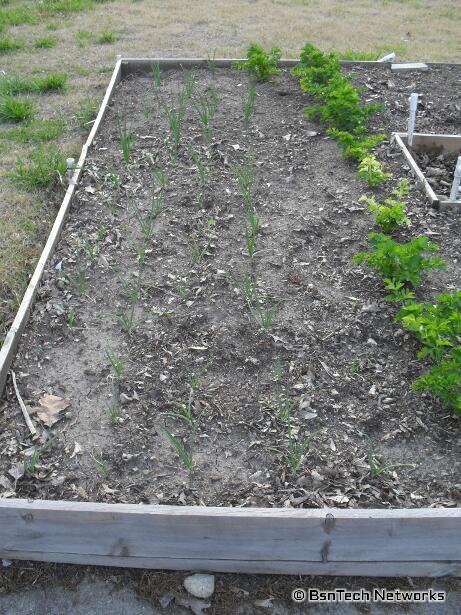 And the strawberry patch certainly has greened up. I wonder if we are not getting as many strawberries because the deer netting is covering up the strawberries. Two years ago, we had a great amount of strawberries – over 20 pounds. At that time, the deer netting actually completely covered the entire grape arbor – and so the deer netting wasn't wrapping the strawberries. So, I bet the pollinators cannot get in to pollinate the strawberries as much.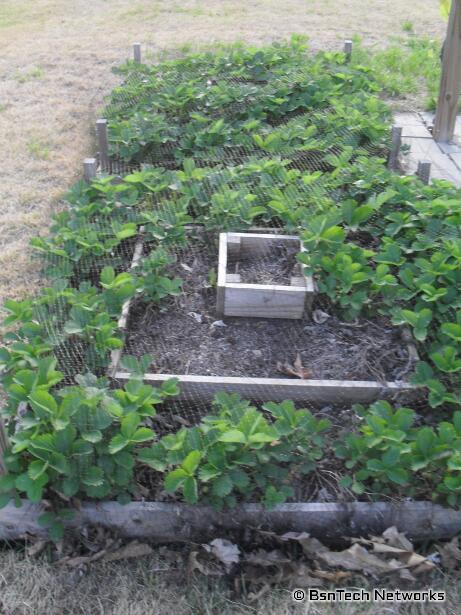 That is all for now! I still have the California Wonder peppers and three varieties of tomatoes downstairs in the germination station. It is going to get down to about 34 degrees again tonight – so we are not out of the clear with the frost yet.