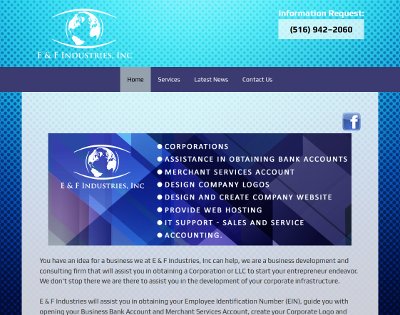 Frank from E & F Industries contacted us a few weeks back in regards to having a website created for his business. Frank helps get businesses setup with websites and credit accounts to get the framework setup for their business.
He wanted to begin marketing his services online, and needed to have a simple website setup to do so.
Frank provided us the information and pictures so we could get started on his website design. In the end, he only wanted a few pages, a contact form, and a blog.
After a few issues with his hosting provider, we got everything worked out and his site was launched this week.
We appreciate the continued business from Frank!
The E & F Industries website is at ef-industries.com