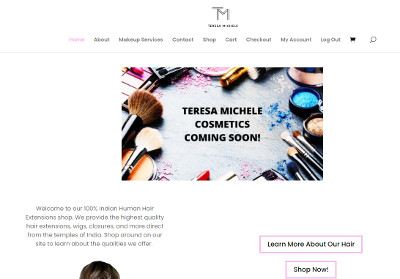 Teresa was referred to us by another customer that we have worked with on several projects over the years. She created her own website but needed some help getting some things fixed on the website. Some of the "stylesheet" of the site wasn't being applied properly like link colors, text colors, button colors.
We worked with Teresa over a few weeks to make changes to the site, get the newsletter form working, create some pages, format pictures and text, and other general cleanup.
We appreciate the business from Teresa and we were glad to help get her site issues resolved!
Her website is at TeresaMichele.com.