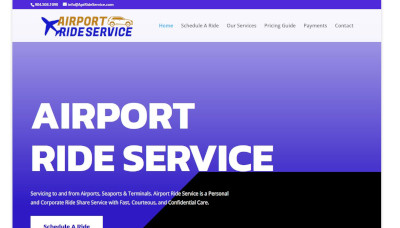 Bruce, the owner of Airport Ride Service in Fort Pierce, FL contacted us in mid-February. He already had a website up and running but wanted to inquire with us about assisting with advertising services.
We provided Bruce two different advertising ideas. After several weeks, he called us and said he wanted to proceed with both – a Google Places listing and pay per click advertising.
The advertising campaign was setup and started on March 12th and has been very strong with a cost per click of less than $1 for his target audience. We also simultaneously setup his Google Places listing and completed that process.
About a week ago, Bruce asked us to take over the website hosting and domain name management for his site as well – he wanted to have one single point of contact for his website services needs. We assisted with getting a backup made of his existing website and got it copied over to our servers. We additionally made some updates to his website last week as well.
We look forward to working with Bruce with his website service needs! The website for Airport Ride Service is at aptrideservice.com.