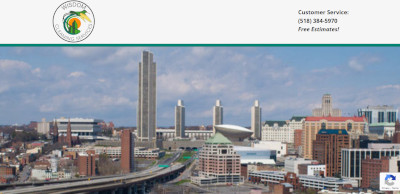 Calvert, one of the owners of Wisdom Cleaning Services, contacted us back in November 2021 asking about our website design services.
We supplied him our general info on our pricing and offerings. Several months passed by and then on May 17th, he emailed and said he was ready to proceed.
Calvert placed the order for a basic website the same day and sent us the info he wanted on the site the next day (the 18th). We worked to get the website created within 24 hours and sourced a graphic to use on the site for the header. Calvert sent several other pictures to use, which we helped to change out, until landing on the final picture he approved.
Within 48 hours, the website was fully completed and approved!
The website for Wisdom Cleaning Services is at wisdomcleaningservices.com.