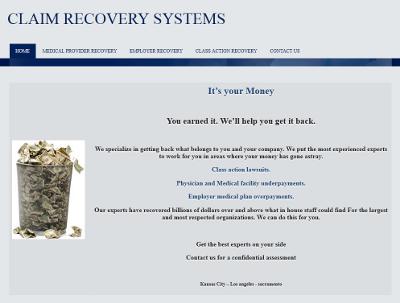 BsnTech Networks just completed a site for Jeff at Claim Recovery Systems. Jeff contacted us last week and wanted to get a website running quickly for his business. We provided a low-cost and affordable website design service for him which included five pages and a contact form.
Jeff was instrumental in providing us the information and graphics that he wanted on his website – and the information we needed to setup the design and layout for him. Once he saw the design for the first time, he was pleased that we hit the nail on the head with what he was looking for.
After a few other minor updates, we wrapped the site up and it is live and ready for public viewing!
If your business or organization needs an affordable website, allow BsnTech Networks to help. We provide cheap web design services – but the quality is superb.