Affordable Website Design Services by BsnTech
BsnTech Networks has been providing affordable website design services across the United States and overseas since 1999. We are a trusted website services and graphic design services business with great reviews! Customers receive quick service and fast responses and we go the extra effort to ensure satisfaction. Look what customers are saying about us on Google+ and our Facebook pages!
Modular Website Design
BsnTech Networks creates modular websites. This means that we can start off with a very simple website design for a baseline and grow the website over time. Our simple website can start with up to three pages or four hours of design time. Choose from our dozens of different features and capabilities to add to your website from the start or over time as your business evolves and grows. That is why customers choose BsnTech – we give you pricing flexibility!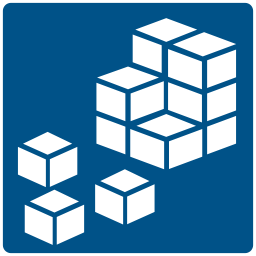 Easy Website Administration
We help you keep the cost of ownership to a minimum. when your website is completed, you can take over the site and do the maintenance and updates yourself if desired. Or, we can also maintain your site with our low cost website updating service. If you can create a Microsoft Word document, you can update your website! Our clients receive FREE video tutorials that show just how simple it is to up date pictures and text on your site amongst other administrative duties depending on the features you need.
Simple Website Design Process
Our simple website design process is effective for the majority of clients needing a website created. We send an email checklist to our clients to get their website requirements and we do the rest of the work! Examples of some of the questions include color scheme, page titles requested, text and pictures for each page, and a logo if available. If an eCommerce site, we have a separate checklist that is filled out to ensure we setup the online store properly.
Optional: Responsive Website Capabilities
You might hear a lot about some jargon called responsive websites, fluid websites, or mobile friendly websites. Did you know that well over 60% of online activity is now done through phones and tablets? That is why we highly recommend the optional feature to make your website responsive. A responsive website simple means that your site automatically adjusts to the visitor's screen size to make it user friendly. This is one of our most commonly requested features – with a small price of only $50 additional!
Ethical & Transparent Pricing
Sometimes you cannot put a value on your time. That is why we provide transparent pricing directly to our clients. Do other designers require you to call or talk with them to get an estimate? Not us! We will never ask what your budget is. Instead, we give you itemized costs for website features. Below is our "cafeteria" menu of several different features that are commonly requested to be used on websites we've created. The list is not inclusive so if you need something not listed here, let us know!
Basic contact/quote form is $25

Social networking integration is $25

A website blog is $25

Hover over / drop down menu navigation is $25

Fixed menu navigation is $25

Website statistics is $25
Event calendar is $35

Basic PayPal integration is $35

Whole page animation is $35

Text/picture animations is $35 & up
Mobile / Responsive website feature is $50

Homepage slideshow is $50

Picture gallery system is $50
eCommerce starts at $150

Vehicle listing starts at $150

Real estate listing starts at $150

Online appointment booking starts at $150