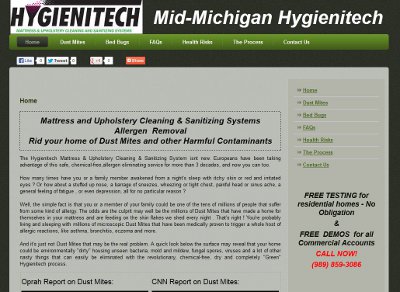 Greg with Mid-Michigan Hygienitech contacted us last week about making a website for him and his business. We worked through the questions about website design, what is required to have a website, along with features and functionality that could be added to the site within his budget.
Greg wanted to get started right away with the site – and we did just that! Within one week of receiving the initial payment, the website was completed and approved by Greg.
Greg said "I like it! Enough info to be clear on our services but not buried with a bunch of junk. Great Job".
We appreciate Greg and him providing us the ability to create an affordable website design for him and his business. We look forward to any other website service needs that he might need.
Greg's site is at midmichiganhygienitech.com.