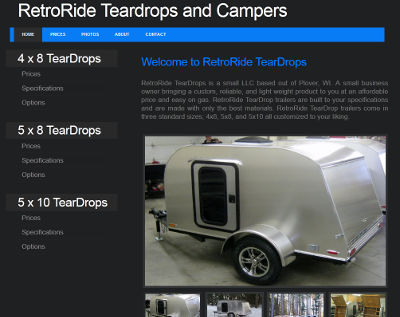 Blake, the owner of Retro Ride Teardrops, contacted us a while ago inquiring about search engine optimization (SEO) services. He wanted to know how SEO worked, what could be done, and the various options involved with SEO.
Originally, Blake also wanted us to make some changes to his website that was prevoiusly done by another individual. He noted that the text on his website was very small and hard to read – and wanted us to correct this. However, he was able to connect with his designer to have those issues corrected.
Blake chose our basic SEO package to see what results we can provide. For the keywords he chose, his website wasn't anywhere in the top 200 results.
SEO work is now ongoing for Blake and we will provide a report to show him the improvement of his rankings and see if he wants to continue with the services afterwards.
Blake's website is at retrorideteardrops.com.