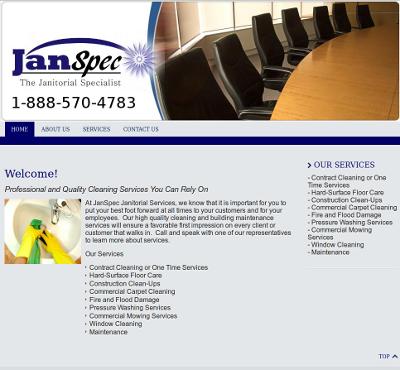 BsnTech Networks recently completed a new website for a company – JanSpec. We were contacted by Dana at JanSpec a few weeks ago to create a website for them. In addition, JanSpec requested to have a digital copy of their logo designed.
BsnTech stepped up and completed the website. Dana awarded additional business to us because of the fast response times and providing quality website design to their company. Our graphic designer recently finished the company's logo as well. Dana provided very specific instructions regarding the new logo design – and our designer completed it perfectly to their satisfaction the first time.
Dana was very impressed with the affordable website design that we created for him. He went on to say "Brian, I am estatic with what you and your company has done….I am very happy to have found you and will definitely recommend you every chance I get.". He also noted "You built this site and logo exactly the way I wanted it done".