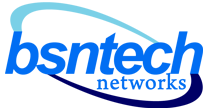 In a sad turn of events, BsnTech Networks had to file a small claims case against a customer from back in July. In July, we were contacted by Barclay Jackovich, owner of MyRCDepot, LLC out of Uniontown, OH.
Barclay contacted us to make an eCommerce website that was pretty intricate. We provided him an estimate for the site. During the design of the site, there were other requests and features that he wanted that were not originally part of the estimate, but he agreed to the extra charges.
Upon completion of the website, we agreed to split the invoice into two parts per his request. When the time came for payment, he contacted us and said that the bill was not correct and wanted to have us explain the charges. After we explained the charges in full detail to him, he agreed that everything was correct and said he would have his accountant send a check to us.
In the meantime, his website was then suspended because no payment was received. He called and was upset that his website was suspended.
It is the policy of BsnTech Networks to suspend websites upon non-payment. Additionally, we give a four day grace period after an invoice is due before a website is suspended. That way it allows for additional time in the event a check is mailed at the last moment, although BsnTech Networks should be receiving those payments on the due date itself.
Although Barclay indicated a check was sent and confirmed to us on a few phone conversations that it was sent, no check was ever received. Therefore, he had no intentions of paying for the site.
Upon the site being suspended, he immediately went to a different website designer and had them create a website for him. Whether this designer was paid or not, that is unknown.
BsnTech Networks then filed a small claims lawsuit against Barclay Jackovich and MyRCDepot, LLC in Canton County, OH. BsnTech Networks hired local representation to see the process through.
Today, we received word that BsnTech Networks won the lawsuit against Mr. Jackovich and MyRCDepot, LLC.
BsnTech Networks attempts to work with our customers as much as possible to help with payment arrangements for sites that are more sophisticated than our typical website design package. In this case, we did just that, but the customer was not honest with us. Barclay paid the initial pre-payments for us to start on the site by credit card, but would not pay any of the final balances for his website.