The plants are doing very well this week with pretty good growth.
First up – lettuce.  I took individual pictures of each of the lettuce plants to help with what the varieties look like.
Simpson Elite.  Fully green leaf-lettuce that produces very well: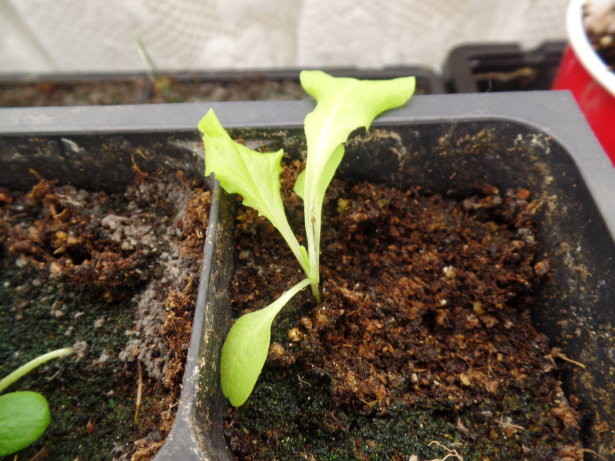 Red Salad Bowl.  Leaf lettuce that is mostly purple: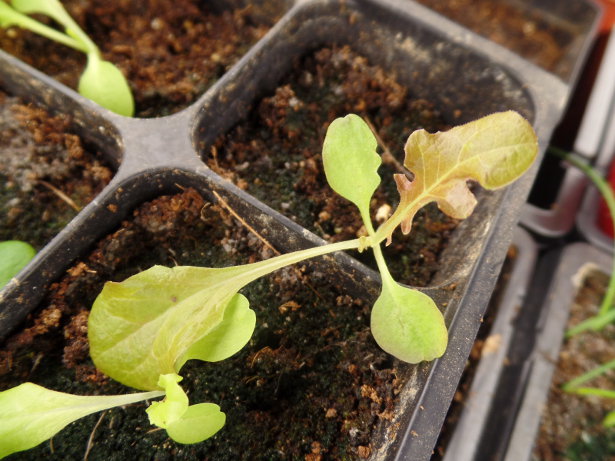 Parris Island lettuce.  Dark green lettuce that is a romaine lettuce variety: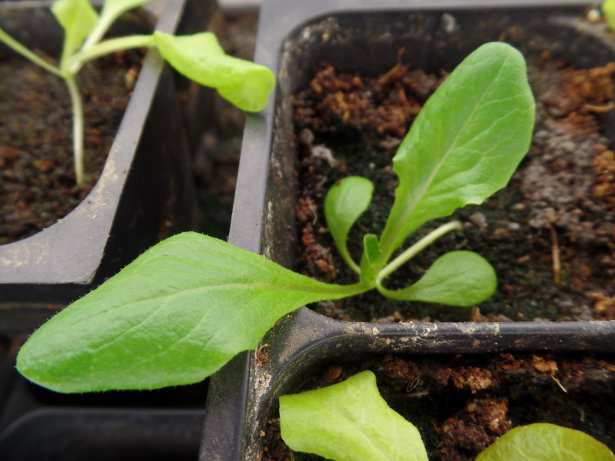 Unfortunately, I don't have any New Red Fire lettuce that sprouted.  I put out two four-pack containers of lettuce and seeded about four seeds of four varieties.  Odd that none of the New Red Fire lettuce came up.  One of my favorites – because it grows very well and is quite similar to Simpson Elite – except that it is multi-colored with purple and green.
Anyways, here are the lettuce containers: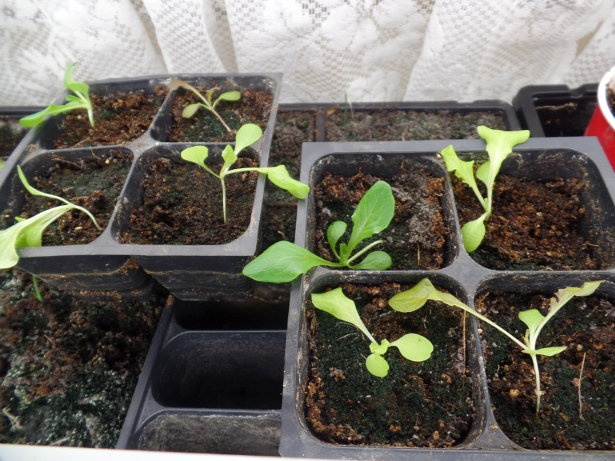 Onions – all of the onions are doing very well and keep growing.  Many have already put their "second leaves" out from the base.  The very first set of onions was a complete bust and there are only a couple left that are living.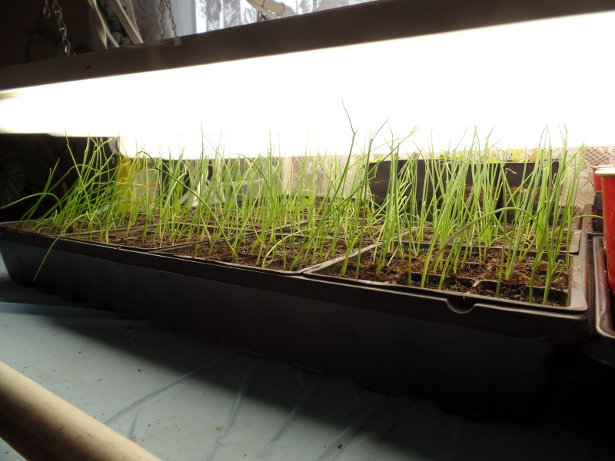 Moving in.. tomatoes.  Saturday, the tomatoes were divided out.  Divide and Conquer I say!  Many of the tomatoes had more than one seedling that sprouted.  Especially with tomatoes, I dislike just thinning them.  There were a lot of Red Cherry tomatoes that came up, so I did thin those and only moved one of the extra seedlings to a new container.  So, I went from planting a total of 8 tomato plants – and after dividing them up, either 15 or 16 are now separate.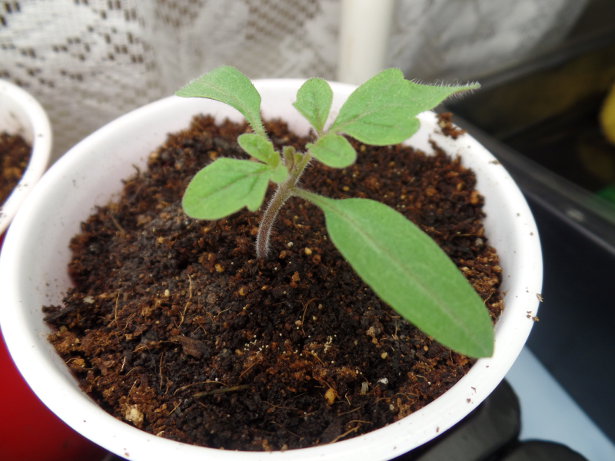 Peppers – Yay!  Many of them have sprouted.  I believe five of the eight have come up so far, with a couple of them having two that have sprouted.  Unfortunately, I don't remember which peppers were the California Wonder or the small sweet peppers that were planted from saved seed that was from the small peppers that were purchased at Aldi.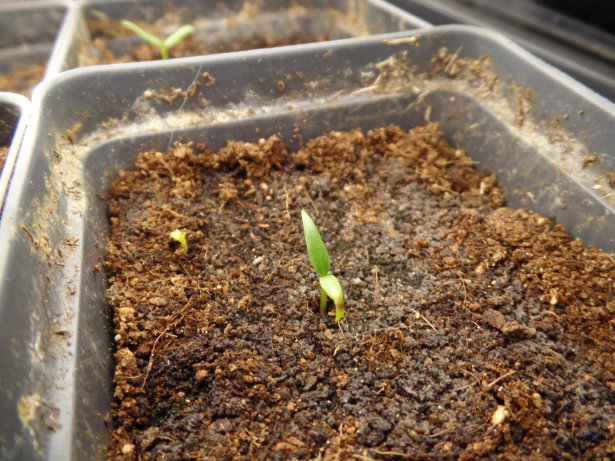 And finally, a quick overview of the area with all of the tomatoes under the Germination Station.  With dividing the tomato seedlings, I am using all of the space under the lights.  No room for anything else!