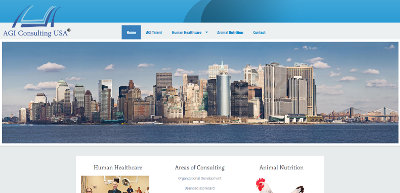 Kevin, a continuous customer of BsnTech, had us create the fourth website for him. For this website, he had another consulting business website that needed to be created.
He also created this site using the WIX platform and asked us to duplicate it – within his budget. This site was a complex site that looked very professional. A total of six pages, drop-down menus, a contact form, mobile device compatibility, and generally a very professional and detailed website was on our plate to complete.
Once we had the ability to start on it, it was completed in three days.
Kevin notes that he still has at least three other websites that he needs us to complete as well.
The new consulting service website that we created is at agiconsulting.us.