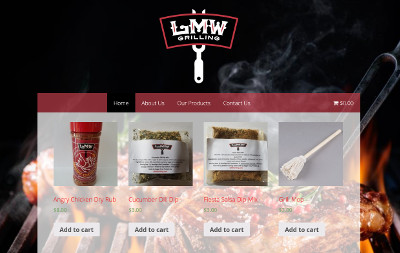 Lou, owner of LMW Grilling, contacted BsnTech Networks asking about getting an eCommerce website created for his grill rubs and mixes. Lou didn't want a complicated or fancy website – just a simple site that was right to the point with his products and an easy checkout process.
We got right to work on the website after Lou sent over his logo and the material that we needed to configure the eCommerce capabilities. After a few weeks, he finalized the pictures and information for his products and added those to the site as well.
The website is now open for business and he is ready to take orders!
LMW Grilling's website is at lmwgrilling.com