Wow! We finally managed to get some rain! We have not had a good rainfall for over two months! On Saturday and this morning on this Labor Day weekend, it seems we got about 3/4 an inch of rain.
My 660 gallon rain catchment system is about 3/4 full. Of course, it is getting to the end of the season now and probably half of my usable gardening areas have been harvested and cleaned out.
Not a very good picture – but this is a photo looking inside the first barrel where all of the water first comes in from the gutters. It looks like it isn't too terribly full, but it is about 3/4 filled up.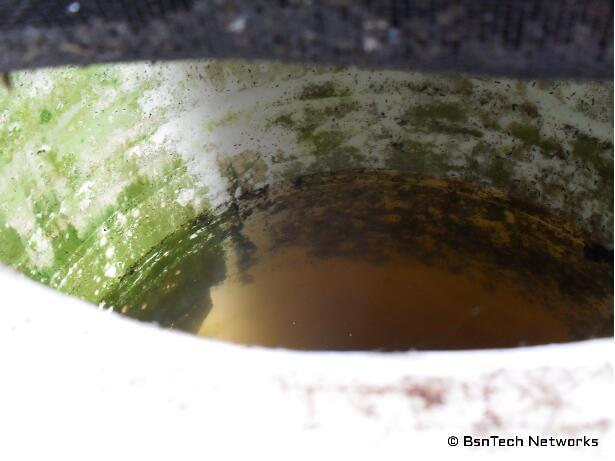 I haven't made a post in quite a while. Things have been quite busy here lately so I've not had the chance to sit down and get all of the picture compiled and added to the site.
We've harvested two Crimson Sweet watermelons thus far. They definitely have a lot of seeds in them – but they are not hybrids so you can save them and re-plant them next year. I've read where the watermelons get up to about 24 pounds – but one of them was around 8 pounds and the other at 13 pounds.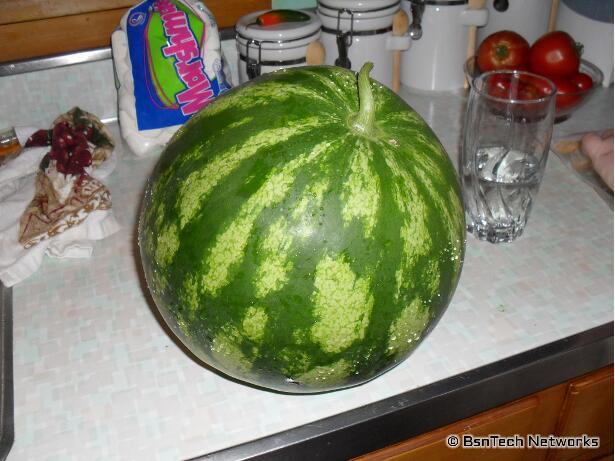 There still are at least three watermelons on the vine of decent size. This shows two – but one of them is small and the other is fairly large. They are growing on the driveway.
We also have been receiving a plentiful supply of cucumbers. I certainly do like the Little Leaf Pickling cucumbers now that we are getting them – it just took quite a while! The cucumbers are very small and after I get home from work, it is nice to cut one of them up with a little bit of ranch dressing for a snack. The Burpee Pickler cucumbers are smaller than regular cucumbers – but they are twice or three times the size of the Little Leaf Pickling cucumbers.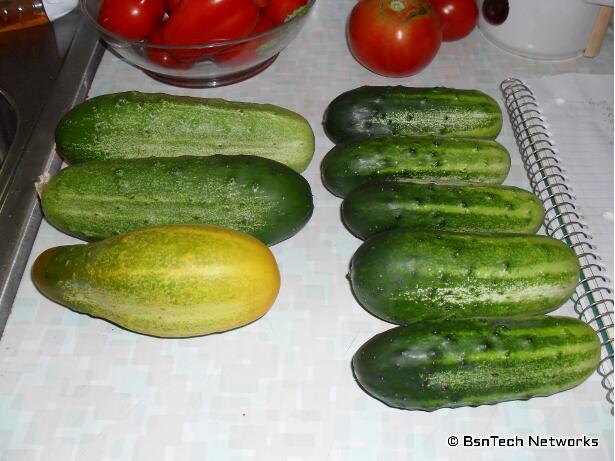 The cucumbers are still growing in the back garden.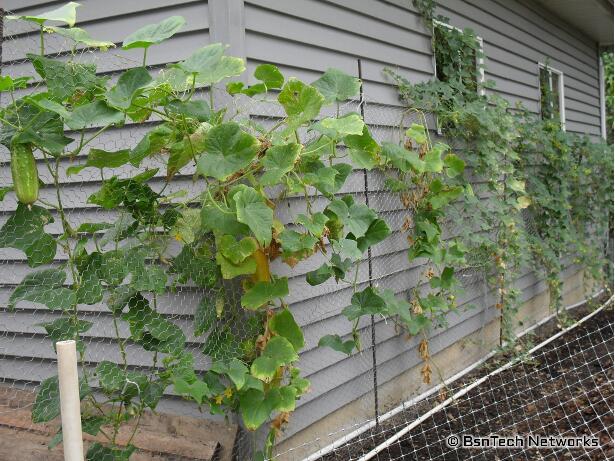 Last weekend I decided it was time to get the lettuce seedlings planted into the patio garden. I got the tiller out and fluffed up the soil a bit and then planted them in. Before doing that, I had to thin out the seeds to one per cell – which yielded us some "micro greens" that we ate with a salad the same night.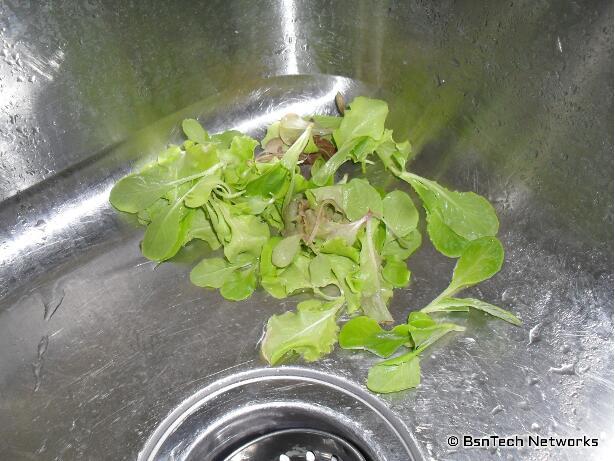 After they were all thinned out, they looked pretty good.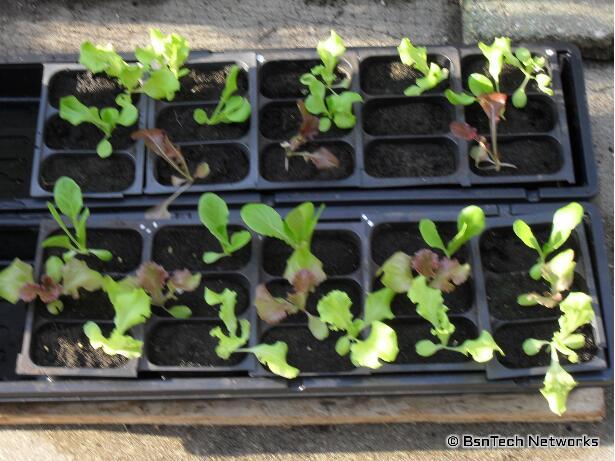 Then they were planted in the patio garden.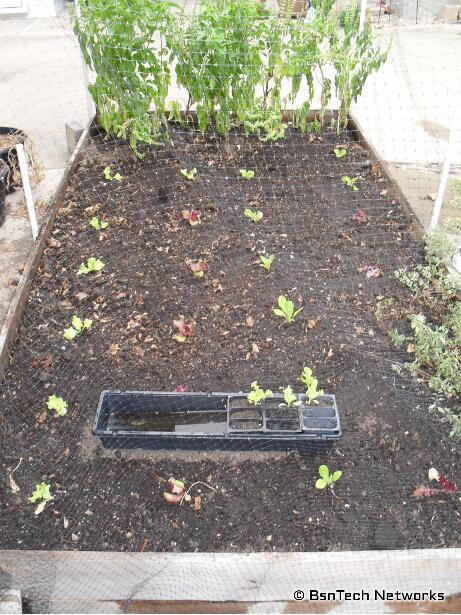 Then, this week, the temperatures got up into the high 90's and low 100's for four days! That unfortunately did some damage to the lettuce. Luckily I still have three Simpson Elite plants still in the trays as backups – since I didn't have room to plant them. Just in one week and those hot temperatures, I lost about seven plants – if not more.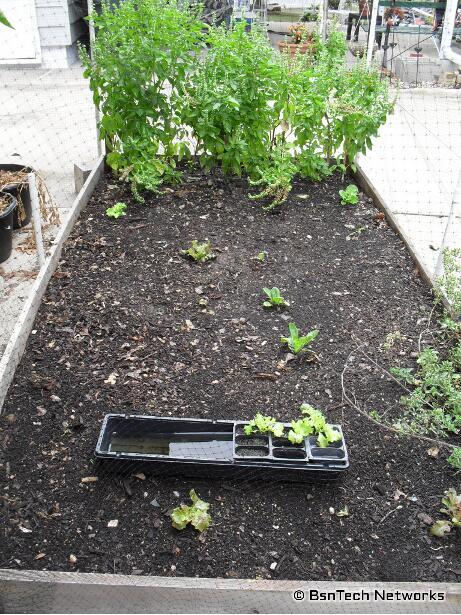 Can you believe that I still have not picked the carrots? In years past, I would have picked them a month ago. I bet they are going to be no good now.. as one person told me – they will most likely be woody.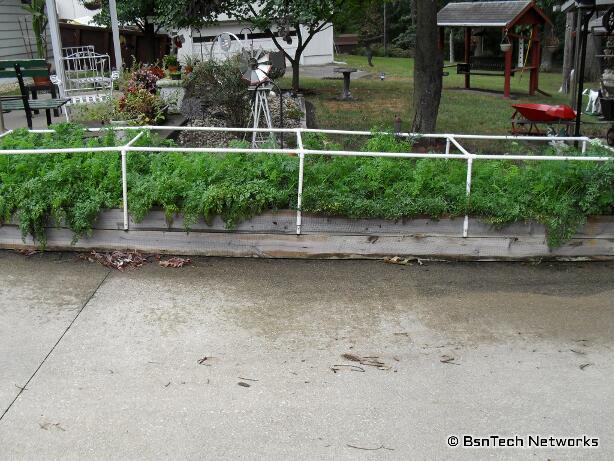 Heck, even on the very far right corner of the carrot bed, there are two of them that have flower heads on them and may produce some seeds!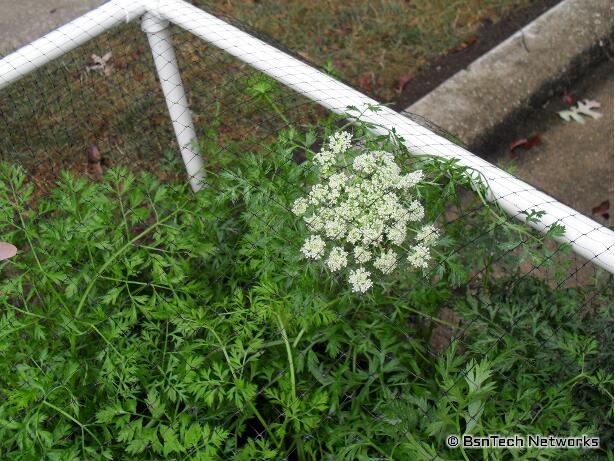 The Anaheim Hot Peppers have finally had a few of them get fully ripe and turn red. Unfortunately, half of them were wilted up and left on the plant too long – yet again. I just can't seem to figure out these peppers – and I very well may not grow them again.
The California Wonder peppers in the front seem to finally be putting on some peppers of their own. I did spread some epsom salt around each of the pepper and tomato plants a few weeks back – not sure if it helped any.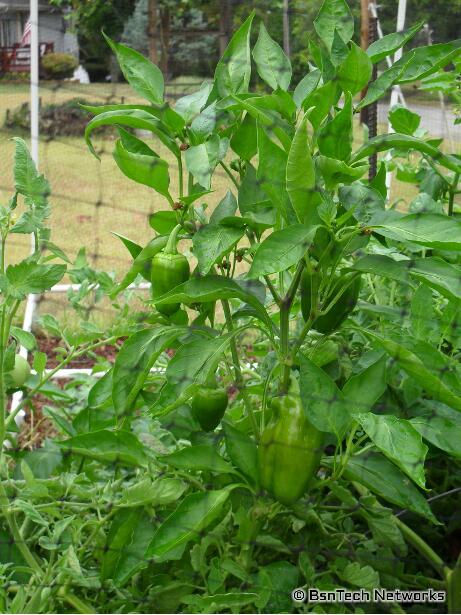 Last week, we harvested a big bounty of green beans and basil. We finally got about six pounds of green beans as the temperatures had been cool over that period and caused the plants to put on a second set of beans.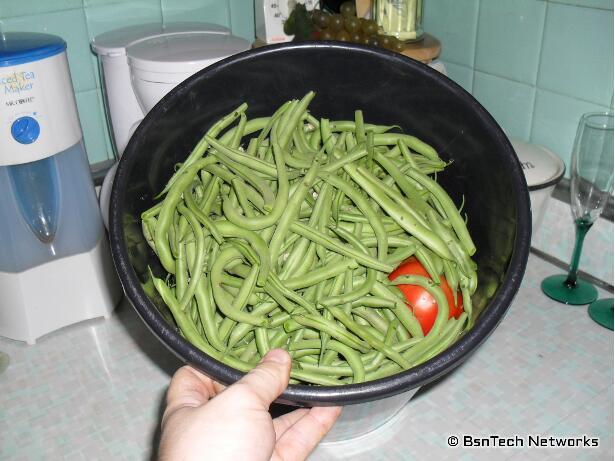 And for the basil: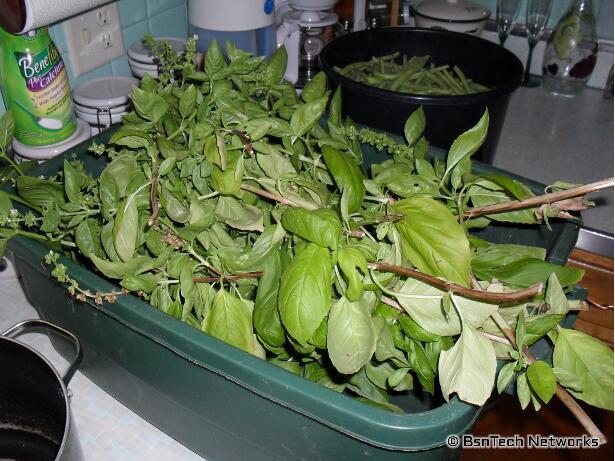 Down near the road, the green beans are producing – but they seem to be dieing at the same time. The bugs have really obliterated them. After the corn was all taken out in the front, I put in two more rows of green beans there – of which about half of them germinated. Now there is nothing left of the plants – except the stem – because the bugs ate everything off of them.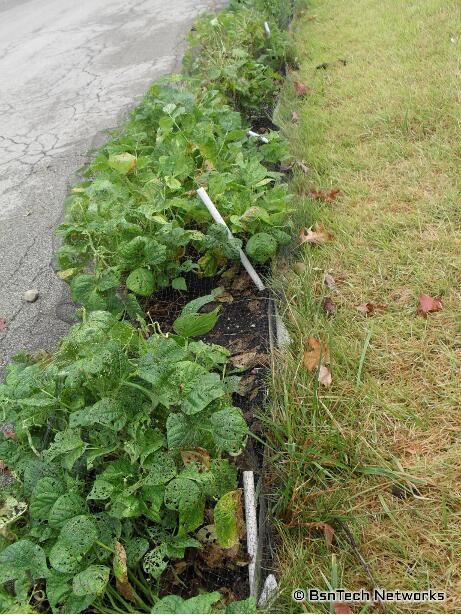 And for the last few pictures – the front garden looks a mess with all of the tomato plants. We were getting over 10 pounds of tomatoes everytime I went out there a few weeks ago – now we are lucky to get a pound every three-to-four days.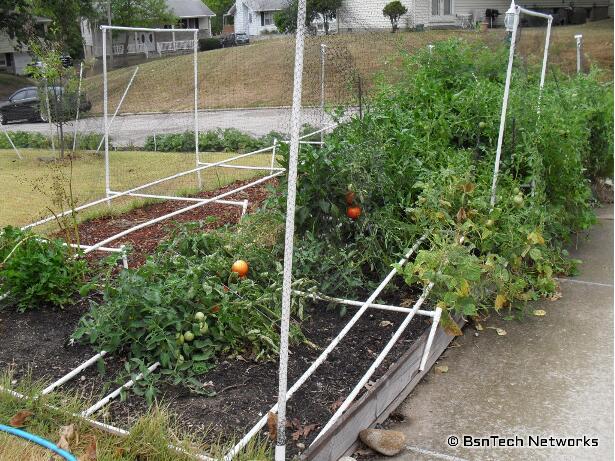 Notice the Ventura celery to the left? I took out all of the celery over a month ago – but yet some of them didn't want to stop producing and actually started putting on a bushy-celery plant.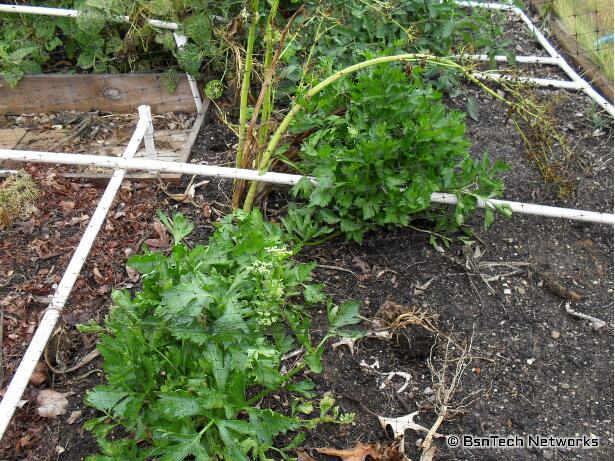 Well, that is all for this blog post. It is finally nice that the temperatures have went down and that we got some RAIN for once in over two months. The cold front that came in will keep the temperatures in the 70's over the next week – at least that is what the weatherman says.