The weather has been exceptionally warm over the past two weeks. It has maintained the upper 80's almost everyday. This is July-like weather we are having – and it isn't yet June!
Today's blog entry is showing off some of the flowers from the plants in the garden. It seems that many things are in bloom at this time.
All of the tomato plants have yellow blooms on them and are looking good. The photo below is from the Red Cherry tomato plant. I chose to take a photo of it since there are so many yellow blooms on it!
Below is a bloom from a Kennebec potato. Yesterday and the day before I worked at hilling up the potatoes – what a job that was! I've read tha some people make a trench that is about a foot deep, put the potatoes in, and then cover with a few inches. Then as the potatoes grow out of the trench, they back-fill the trench with dirt – this way they don't have to hill the potatoes. I would do this if I could – but since I plant things so closely together, this won't work in my situation.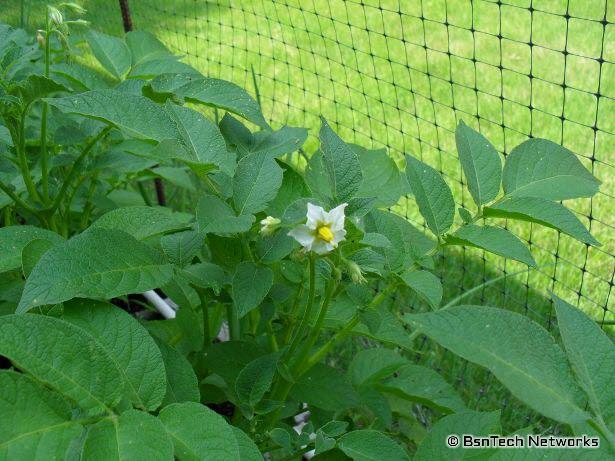 The peas are in bloom as well. Below is the purple/white flowers from the Dwarf Gray Sugar peas.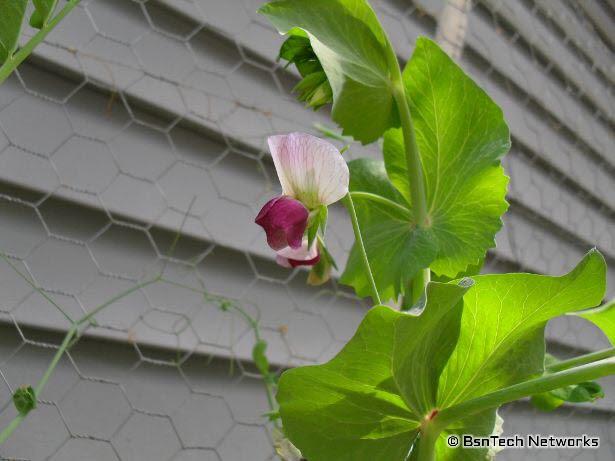 And one from the Super Sugar Snap peas. You can also see a small pea pod starting at the bottom right of the picture. The Super Sugar Snap peas all have white blooms – not as colorful as the Dwarf Gray Sugar Peas.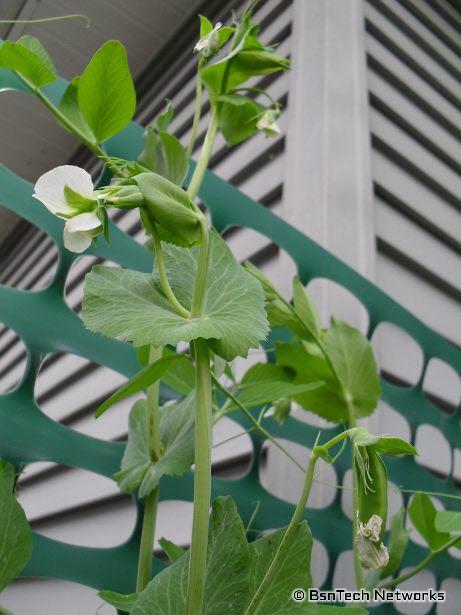 Today I also picked more Tri-Star strawberries – 5/8 an ounce shy of having two pounds. So far this year we've picked at least six pounds of strawberries – maybe more. Here is a photo of one of the strawberry flowers along with a few pictures of the produce.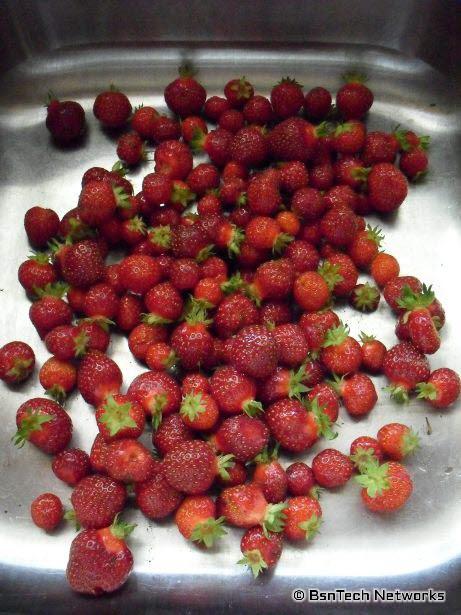 While the broccoli head is currently not a flower, it can be one if left to fully turn into one. The last post a couple of days ago showed one of the broccoli heads – and it has really grown in size dramatically.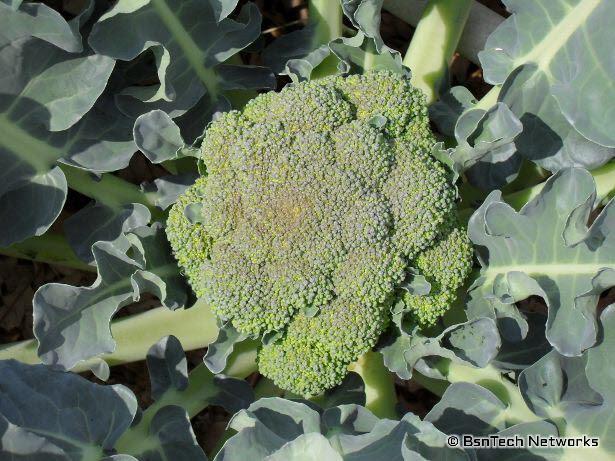 Lastly, a few pictures from the flower bed that was put alongside the road. The ornamental peppers and marigolds are coming along very nicely – but they are not nearly ready to bloom yet. Some of the ornamental peppers are even purple – purple foliage – so that means the peppers will be purple! Below is some of the nice orange day lillies that just started opening up yesterday. The other two pictures below that – I'm not too sure what they are!