Just a quick update on the progres of the garden so far. I planted two more broccoli and two more cauliflower today – to make a total of eight for each of them. I will be planting the green beans next week and the peppers in a few weeks. I still have yet to figure out where to put the cucumbers. I used all the space for the peas and forgot about the cucumbers! I might just have to seed the cucumbers in with the peas since the peas will be done in mid-June.
Here is the front garden as of today with the broccoli, cauliflower, and lettuce.
The Granny Smith apple tree also has started to grow a few leaves here and there this week.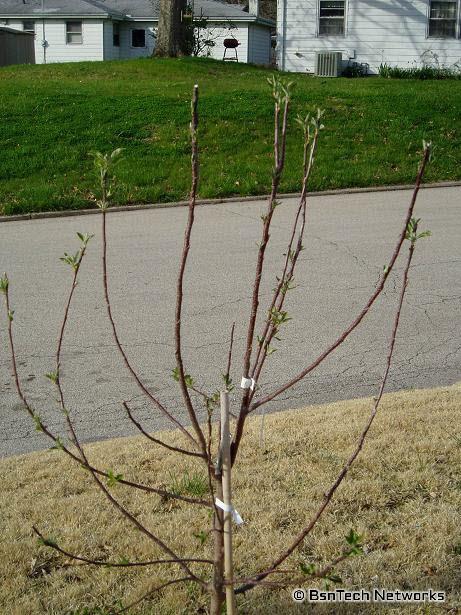 … And the strawberries are growing very well too!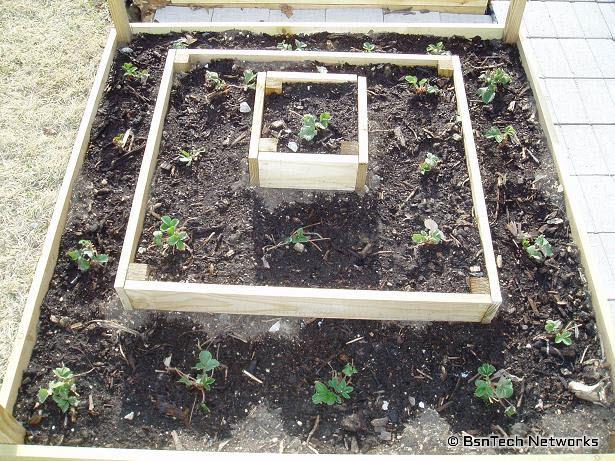 The peas against the back of the garage finally started to make progress starting this past weekend. Apprxomiately 58 of the 64 peas have sprouted thus far.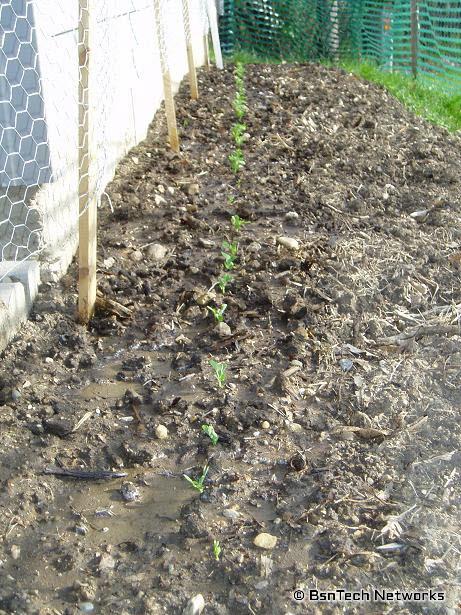 And lastly, 100% of the peas against the house sprouted several weeks back now (all of them sprouted before one pea sprouted behind the garage!). You can also see the two rows of onions doing very well; those were planted two weekends ago.