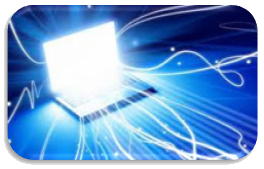 Graphic Design Services
We provide complete graphic design services ranging from custom logo design to graphic design and 'photoshopping' of existing images. We will spend as much time as it takes to ensure satisfaction with your custom project. Over the years, our graphic designer has created logos, animated link buttons, and print media for a multitude of clients. He has become fluent with many of the leading graphics programs available today, and can employ visual stylings that are not only pleasing to the eye, but also set a visual foundation for your project.
We pride ourselves on affordability. We will list our prices on this page, however, we will work with your individual budget. Since our graphic designer has a passion for visual arts, abundant profit is not the first priority, customer satisfaction is. It is important to note however, that due to the considerable time complex images take, our compensation structure may dictate our listed prices.
Logo Design – (Starting at $150.00 & up) (View More Examples)
A business or personal theme in which a graphic can encompass it and act as a visual representation.
Example: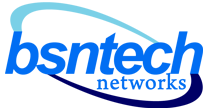 Smaller Graphics – (Starting at $50.00) (View More Examples)
Smaller graphics are any uniquely created image generally smaller than 3.5 inches in width, and 2.5 inches in height. (In pixel conversion that is 255 width and 190 height). These also include custom Icon graphics.
Example:
Larger Graphics – (Starting at $80.00) (View More Examples)
Larger graphics are any uniquely created image generally larger than 3.5 inches in width, and 2.5 inches in height (in pixels 255 width and 190 height).
Example (click to see the full-sized version):
Image Modifications – (Starting at $40.00) (View More Examples)
For this category you will need to provide your own existing logo or image. Our pricing is based on complexity of your image modification and may need to be adjusted. Let's say you submitted your logo to us, and asked us to put your logo in front of a cloud background, or even a personal photo touch up. These would be image modifications.
Buttons – ($7.00) Buttons are a fantastic way to spruce up your webpage. Upgrade plain text links to actual customized images, which have "mouse hover" effects (these require two buttons so the graphic changes when your mouse moves over them – much like the menu on the left of this page). When you hover your mouse over a link, it changes to a complimentary image and then back again. This is a very affordable and powerful way to add visual effects to your webpage.
Examples:

Most of our customers require at least a logo to be designed for their site. Because of this, our ordering system allows you to choose what graphic design services you require. Design services are billed with 20% due up front and he final balance after completion of work to your satisfaction. Our work will have a watermark over it until payment for the media services are received.