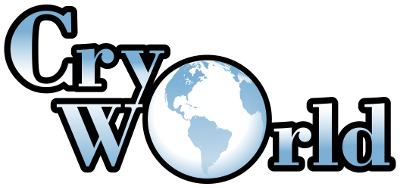 Tim, the owner of Cryo World LLC, contacted us a few weeks ago for a full range of solutions for his business.
He requested a feature-rich website, a logo design, and also a Flash animation design.
We have been working on his website for a couple of weeks and have the main website completed, although work continues to add in appointment booking and a user portal. During that time, our logo designer also was working to complete the logo for Tim.
Tim provided us valuable information on how he wanted his logo to appear, including a sketch. This tremendously helped our ability to understand what he was looking for.
Today, the logo design was approved and paid and the Flash animation was also added to his website on the top of each page.
We continue to work on Tim's website.