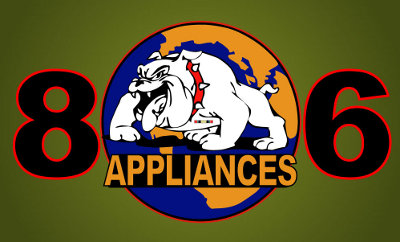 Art Gomez from 806 Appliances originally contacted us to just make a website. After he was exceptionally pleased with our turn-around and our quick communication, he had us also create a vectored logo design for him as well. Art specifically sent us exactly what he wanted for the logo.
Our graphic designer then took those specifications and was able to create a very intricate logo design within a week's period of time.
We are still making some final finishing touches on Art's site before he will be ready to have it published. He was definitely waiting on the logo to be added to the site before giving it a final approval.