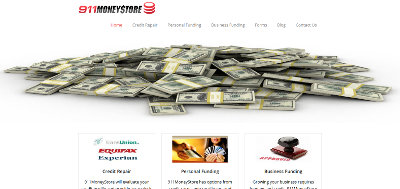 Frank, a recurring customer of BsnTech, contacted us a while ago to make a website and a logo for his business, 911 Money Store.
Frank quickly provided us the info for the website as he was ready to get started on this. We put the website together very quickly for him and completed it several weeks ago.
After the site was done, he asked if there was a way to pull in RSS feeds into his blog so he didn't need to post on a regular basis. We then got this update done for him as well.
After several renditions of a logo, our logo designer completed the logo a couple weeks back as well. Frank had other events come up and he wasn't able to get back to us for a bit in order to approve everything.
We have now completed the logo and website design for Frank.
The 911 Money Store website is at 911moneystore.com.