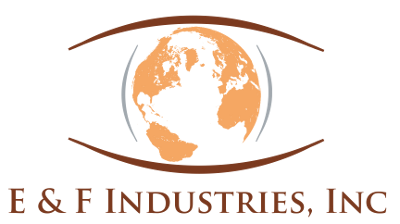 BsnTech Networks was contacted by Frank from E & F Industries, Inc. in regards to a logo design. He already had the logo created and made – and sent us the mock-up design that was on his business card.
However, he needed to have the logo vectorized so he could use it elsewhere as well.
BsnTech Networks went to work quickly on the logo design and had it completed to Frank's satisfaction within two days.
Frank was excited to see how well the logo turned out along with the turn-around time that he has opted to partner with BsnTech Networks to bring in more logo design and website design projects from his customers.
We appreciate the business from Frank and look forward to this partnership!