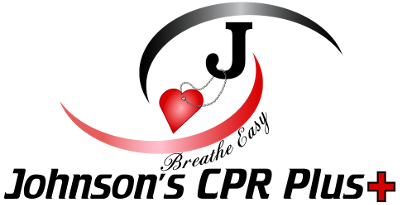 Christi, the owner of Johnson's CPR Plus, contacted a couple of weeks ago. She was referred from another one of our customers – Janecia that runs SS Phlebotomy. Janecia had great things to say about us and the support we have provided her with her service needs – so Christi was eager to have us help with her business too.
Originally, Christi went to another provider and used their proprietary website builder program. But, it did not turn out like she wanted and she wasn't happy with how limiting the site was.
While we are still working on her website, our logo designer has completed her logo which is shown above. A few changes were done to one of the mock-up designs we created and it was approved quickly thereafter.