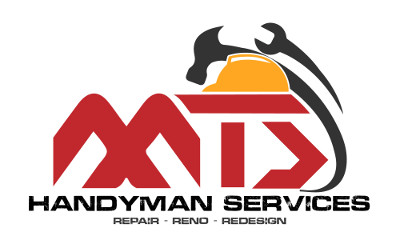 Michele contacted us by email about seven days ago asking for assisted with creating a logo for their business, MTS Handyman Services.
Within two days, Michele submitted the logo questionnaire with the details needed to start on the logo design.
We reached out to Michele to follow up on the questionnaire to see if there was any additional details she could provide.
Yesterday – two days after our communication, three logo examples were supplied by our designer. Michele was happy with the first logo example sent and no changes were necessary.
Thank you to Michele and MTS Handyman Services for allowing us to help with their logo design needs!