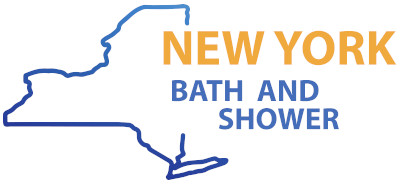 George, the owner of New York Bath and Shower, emailed us mid-last week. We spoke with him over the phone and understood the needs he had for the business he was starting.
The first item completed was the logo design – and we also will be creating a website for him. George supplied us with the exact logo that he wanted with some of the words changed. Our logo designer supplied three designs within 24 hours and George approved one of them right away.
Work is continuing on the website and we'll write about that once completed!