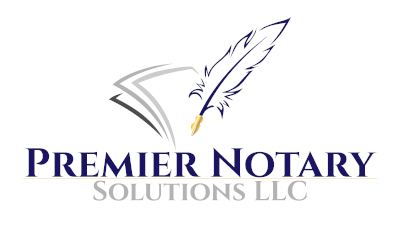 Kristina, the owner of Premier Notary Solutions LLC, sent in a logo questionnaire on June 1st to us. Kristina had us previously create a logo for another business that she operated so she was familiar with our quality of work and response times.
Within 24 hours of payment of the initial amount, our logo designer returned four examples for Kristina. Initially there was one logo she liked and asked for a color modification to it. But after giving it additional thought, she chose one of the other four logos which was perfect and needed no changes.
We appreciate Kristina coming back to us and employing us for our logo design services!