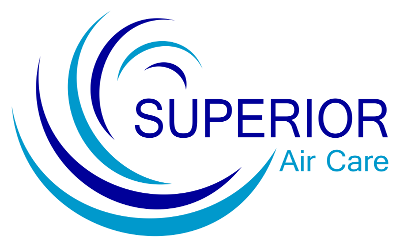 Brandon, a repeat customer of BsnTech, contacted us last week wanting a new website and a new logo design made for a new venture. He is starting another air duct cleaning service called Superior Air Care.
Brandon needed a fast turn-around time on the logo. We promptly sent out our logo questionaire to him upon initial payment. He returned the logo questionaire to us on Monday of this week.
On Tuesday, our logo designer had presented Brandon with four mock-ups. Brandon didn't like the ones we created- so he provided us some additional information on what he wanted in the logo. Within a few hours after that message, our logo designer created another mock-up design – and it met Brandon's expectations and he said that is exactly what they were looking for!
We will be creating a new website for Brandon in the coming weeks.