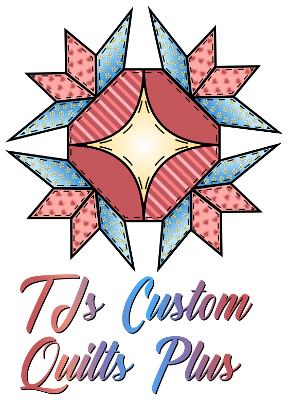 Teresa reached out to us about a month ago asking to get a website created to showcase the quilts she has made and to also be able to have an online catalog. She didn't want to sell the items directly online, but just to have a place to have a catalog for interested people to inquire.
In addition, she asked us to create a professional logo design for her so she could use it for business cards and professional printing.
Today, the logo design was completed and it has been added to the website. We are in the finishing touches of the site as well!