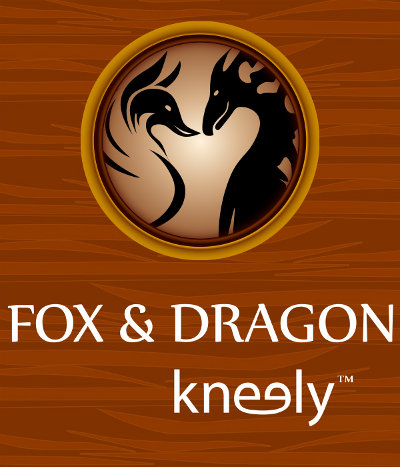 Philip contacted us a few weeks ago about a logo design.
Originally, he had another logo designer create a logo for him. He needed the logo to be used on a product he invented – and so the logo would be used on the product packaging.
However, the logo designer he initially hired used artwork that was too similar to other artwork, preventing him from using it.
Upon getting the requirements from Philip, it was turned over to our logo designer. After a few quick modifications to the text and style of the fox and dragon, Philip approved of the logo.