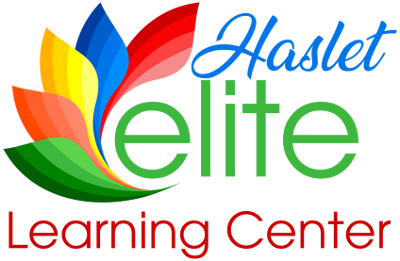 Greg from Haslet Elite Learning Center contacted us in need of a logo design. They are opening a new learning center for children in Haslet, TX and wanted to get the ball rolling with a logo to start printing materials.
The logo designer from BsnTech Networks presented Greg with four completely different mock-up ideas for logos. Greg responded with the logo he liked the best and a few modifications to colors and styling was completed until it was perfected.
The logo is now completed and he is looking for an estimate on a website design next!