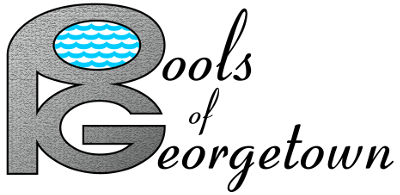 Matthew, a current customer of BsnTech, requested to have us create a new logo for his pool company – Pools of Georgetown.
Matthew supplied us a rough sketch of the design that he wanted and also supplied us with some fonts he liked.
This information was provided to our logo designer. Within a couple of days, three mock-up designs were sent to Matthew for review. A few changes later, the logo was approved and completed.
We appreciate the continued business from Matthew!