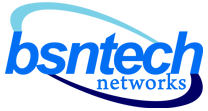 We don't hide our pricing for our customers to know what to expect.

Logo Design Pricing
Our logo design service is a flat rate of $150. A $25 pre-payment is required to start on the design and $125 due upon completion – only if the customer approves and is satisfied with the result.
While our designers do use some degree of unique artistic concepts, there are some occasions where we don't deliver a product that is approved. Most of the time this is due to not being provided clear guidance on the logo that is desired.
Logo Design Process
Our logo designer will create anywhere from one to five mock-up designs based on the information we receive for your order. The number of designs varies greatly depending on certain factors. As an example, some customers know exactly what they want – and therefore only need the one design. Other times, we can create five designs depending on color or font requests.
Once the initial designs are completed, we will send those to the customer requesting feedback. We'll then narrow down to one specific design and sometimes it is approved and no changes are needed. Other times a few additional modifications are needed.
We'll continue to modify and revise the logo until the customer is satisfied!
What Our Customers Receive
Customers receive fully print-grade logo files – including the source files. After all, a logo is for customers to brand their business so they should be in full control of the source files should any modifications need completed to the logo down the road.
Print-grade quality is also called "vector" format graphics. We supply both vector files and also will supply "raster" format graphics. These are used for computer-based uses like for websites, social media, and other outlets.
Vector Graphic Files
EPS file
AI file (this is the source Adobe Illustrator file)
PDF file
Raster Graphic Files
JPG file
PNG file (this is a transparent file so the logo will blend in with the background it's placed on)
Please Note: We do not supply an embroidery file. Each embroidery vendor has different machines and they require different file types. We can assist with creating an embroidery file after understanding what your vendor needs as a file type. This is an additional charge, however.
Get Your Logo Created Today!
To move forward with your logo design, there is a checklist that needs completed. Sketches, drawings, examples, and other helpful pointers make the chance of success greater. Be sure to provide as much detail as possible and click the button below to fill out the questionnaire.