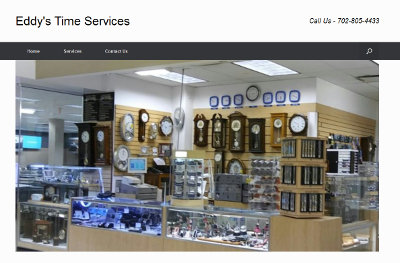 Edwin, the owner of Eddy's Time Services – saw our listing on eBay advertising our low cost website design services.
He is the the first customer to purchase a website through us on eBay!
We got Edwin's order and began working with him to understand what he was looking for.
Based on the price point that Edwin chose, he wanted a bare-minimum website with no frills or features – just a site with up to three pages of text and graphics.
He sent us over the information and within 24 hours, we had his website mostly completed. A couple of small changes were done and the website was done!
We appreciate the business from Edwin and hope we exceeded his expectations.
The website for Eddy's Time Services is at eddystimeservices.com.