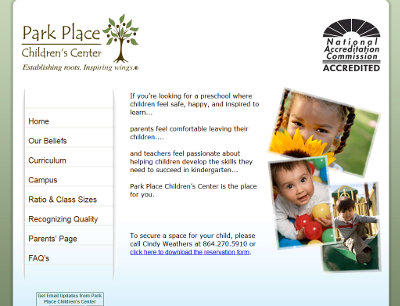 Tom of Park Place Children's Center, contacted us last week. He needed to have the website changed to be "responsive" – or have a different mobile device version.
Because of the Google algorithm updates, they are now penalizing websites that are not mobile-device friendly. The impact can be tremendous based on this change.
Once we received the information from Tom, we moved his website from a static HTML-based website to a content management system in Joomla. We re-created the site exactly how it was and designed the Joomla template to match. Once the site was completed, we then added the mobilization capabilities so a different version of the site would be presented to mobile users.
Tom looked over the site this morning and has approved the work.
The Park Place Children's Center website is at parkplacechild.com.