Introducing a new program that was just created by BsnTech Networks – "The Wootamator".
The Wootamator is a Woot Bot that will automatically pull the item name, item price, and a picture of the item and display it on your desktop. This automatic Woot program will also display pop-up boxes during a Woot-Off that will indicate when the item has sold out and when a new item is posted to the site.
The program will not buy you a Bag of Crap – or "Random Crap" as it is listed on the Woot! site. However, it will alert you when the Bag of Crap appears and the button in the main page will allow you to go to Woot! quickly.
Here is a screen shot of the main program showing a 1 GB Sansa Clip: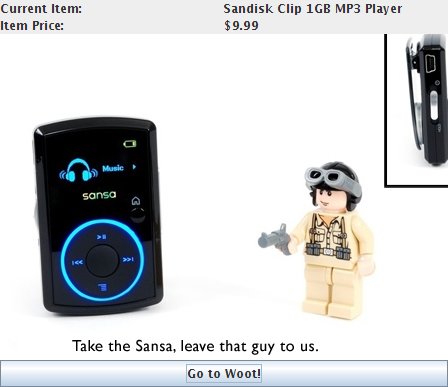 A version was made for Windows and a version was also made for Linux OS systems.
You can download the Wootamator here.