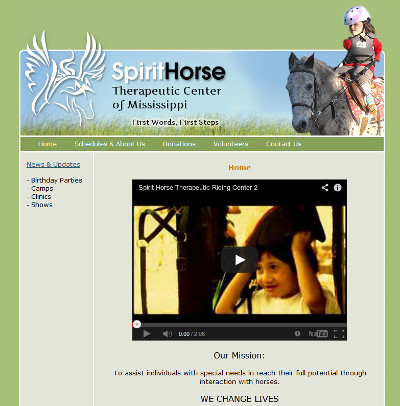 Bill contacted us on behalf of his wife, Dana. Dana was starting a new location for SpiritHorse International in Jackson, MS. Bill had us create a website for his business back in October and was very pleased with the work we did and the accuracy at which we performed the work. Therefore, he returned to us to provide us the additional business for his wife's website needs.
Upon receiving all of the information from Bill, we started working on the site right away. Because it was also a non-profit website design, we provided a few extra pages at no extra cost.
We also needed to do a fairly simple logo modification to change it to note their location in Mississippi.
Thank you to Bill and Dana for allowing us to create a non-profit website design for their organization!
SpiritHorse of Mississippi's website is at spirithorseofms.com.