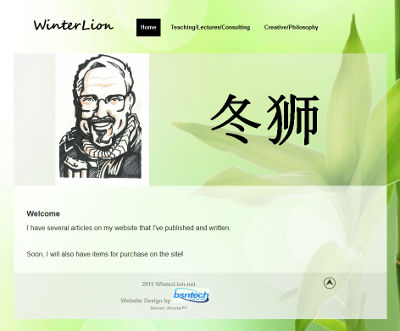 BsnTech Networks was contacted by Reid Thompson some time ago. He had noted that he previously had a website made by another individual, but it he didn't maintain it. Therefore, the site was discontinued.
He reached out to us in order to get a new website made. He requested to have a website that allowed him to put his own articles on the website for his teaching and philosophies.
Sometime in the future, Reid plans to integrate eCommerce capabilities into his website.
We appreciate the business from Reid!
Reid's personal website is at winterlion.net.