I didn't make a post last week since I was out of town traveling for a bit. But, I got back last weekend and we had some fairly nice weather!
Looked at the ten day weather report and there isn't any days where it was under freezing – so I thought – let's get the garden planted!
On Sunday, I took all of the celery and lettuce and transplanted them outside along with the onions that were initially planted. The second planting of onions are still inside under the germination station.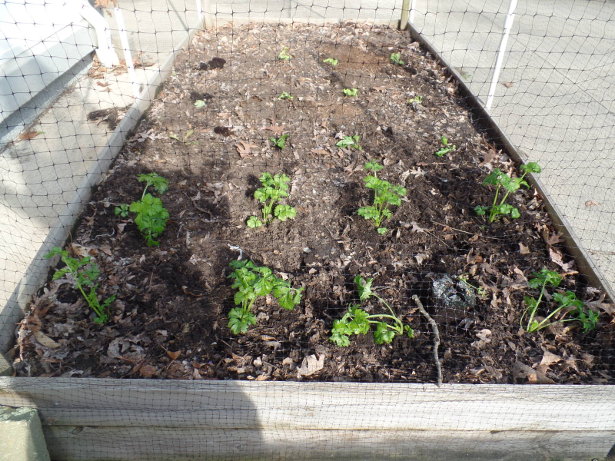 The celery was planted about a foot apart from one another in the raised bed by the back porch. Same with all of the lettuce, which can also be seen above and also below.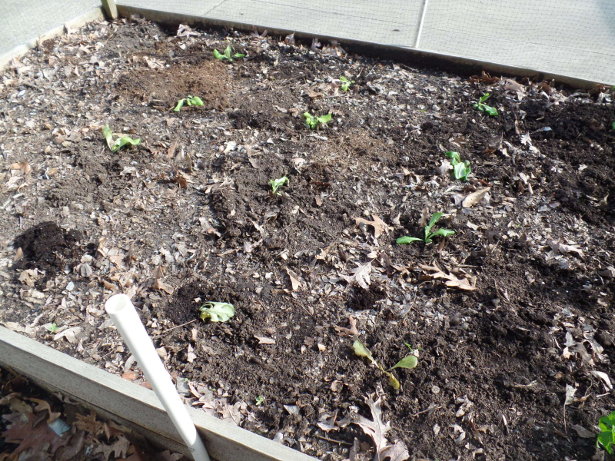 The onions were planted in the raised bed on the back driveway (close to the bed above). Usually, carrots are planted in this raised bed. I have slowly been doing some 'renourishment' of the bed because over time, the soil has eroded away and is down about half the height. The bed was made to be a foot deep – which was good for carrots.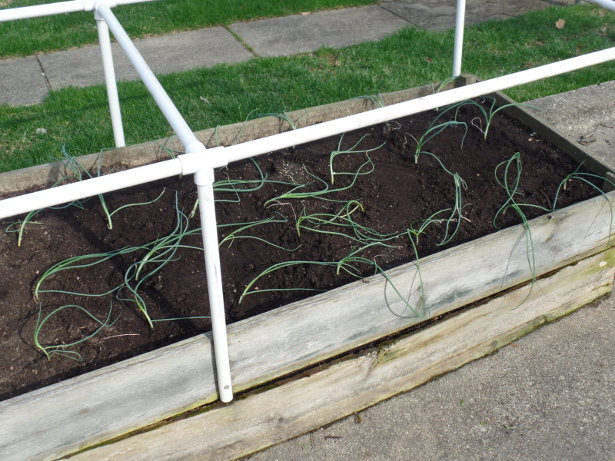 I used the re-nourished area to plant the onions – but as you can see, it has already settled a bit. About a month ago is when I had sifted through and filled in the area to the top and it looks to be down about an inch already.
The germination station was only left with the one large tray of onions: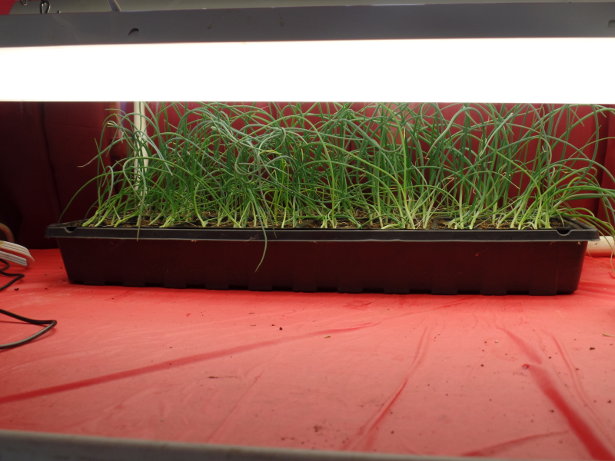 Shortly after the picture was taken, I got started with planting the tomatoes. Usually I do one container of Red Cherry Tomatoes, a few of Roma Tomatoes, and four or more of Best Boy Tomatoes. This year, as I have been doing with everything else, that was cut back quite a bit. I planted two seeds each of Best Boy Tomatoes in four containers.
The front garden may be looking pretty bare this year. I have at least two gallon-sized bags of peppers from last year – so I don't intend to put out any peppers this year. I am hoping that some new fencing will keep the deer completely out this year – and I'll do a whole side of the front garden with green beans.
That is what is going on this week!