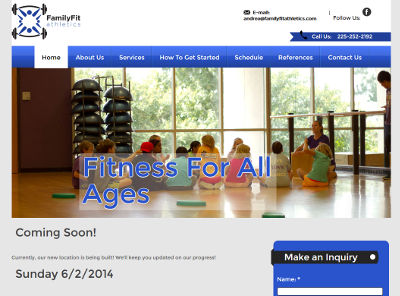 Andrea, owner of Family Fit Athetics, contacted us last week in regards to having some assistance with her website. Originally, she had another designer assist with the site but was not pleased with their attitude nor their timeliness for getting changes made.
Upon receiving an initial pre-payment, we started work immediately on the site. Unfortunately there were problems with the theme that the other designer created that was unforeseen and we needed to also fix those. After a few days, we had everything done and updated to Andrea's request.
Last night, we did a one-on-one training session with her and went through how to manage and update the site so she can maintain it going forward. Andrea was impressed with the level of professionalism we conveyed and how quickly we responded to her questions.
We appreciate the business from Andrea!
Family Fit Athletic's website is at familyfitathletics.com.