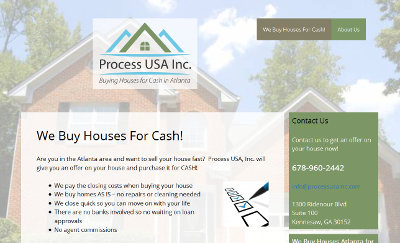 One of our marketing agencies that uses BsnTech Networks for services contacted us a few weeks back to get another website created – for a company called Process USA, Inc.
We were provided the information to put on the website immediately and the website was done and approved just a few days after the order was placed. However, we were pending the logo to be designed.
After a couple of weeks, the marketing agency responded with the full approval for the logo and the website from Process USA, Inc.