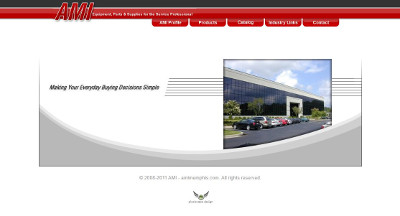 Damon from AMI Tools & Equipment in Memphis, TN contact us asking for some website assistance.
Initially, Damon was looking for a cost to re-create the website because of some programming errors. The hosting provider they use upgraded the PHP from 5.x to a newer version which caused PHP errors on a few pages of the website.
After some thought, Damon asked about the cost to repair the current website to save cost for now. After we were able to look at the code, we supplied an estimate to him.
We began working on the programming changes the same night and had the work completed and the website repaired within a few hours.
Damon indicates that they may still have the website updated at some time in the future.
The website for AMI Tools & Equipment is at amimemphis.com.