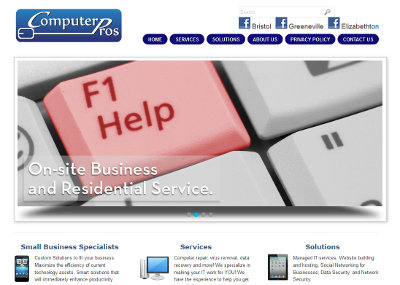 Shawn, a recurring customer of BsnTech Networks, requested that we help him with getting some updates done to the Computer Pros website.  Shawn recently purchased a local computer repair company in Greeneville, TN and needed to have the website modified for their use.  In addition, Computer Pros has two other locations that needed to be rolled into the site as well; this way they have one website for all locations.
We worked with Shawn over a period of one week to get the requested changes done to the website.  Today, the site was approved and we have made the new website live!
Thank you for the business that you continue to give BsnTech Networks, Shawn.  It shows that you find value in our services and we are meeting or exceeding your expectations.
The new website for Computer Pros is at computerpros.net.