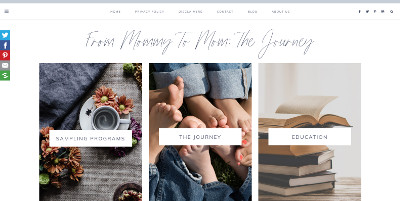 Tara emailed us last week needing some help with her WordPress website – From Mommy To Mom. There were several items that she was having trouble getting completed and wanted to put it in the hands of experienced individuals so they could be completed quickly and she could focus on other priorities.
We had a phone conversation and a screen sharing session with Tara to go over the website needs at first. After the phone call, a list of needs was formulated and sent to us.
We began working on those changes and had most of them completed. A few more changes were necessary the next day – and by Friday, the site was looking much better and more organized.
We appreciate the business from Tara!
The website for From Mommy To Mom is at frommommytomom.com.