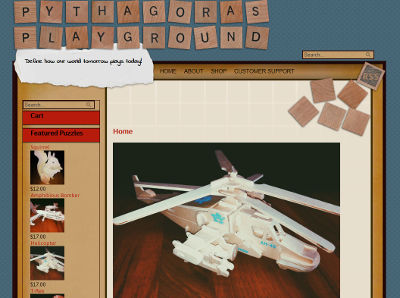 BsnTech Networks was contacted by David, owner of Pythagoras Playground, late last week asking for some website help.
He setup a WordPress website at another hosting provider but needed some help doing several items to the site. Upon gathering the details, he asked us to do the following:
Change the font and remove some text in the sub-header
Change the font of the entire website
Setup a slideshow on the home page
Install and configure eCommerce capabilities that integrate with PayPal
Setup and configure seven products
Upon obtaining the required info and logins to get started, we had all of his requested items done within two days. The eCommerce configuration took a few days to fully get completed as we had to setup the tax and shipping rates.
We appreciate the business from David and hope to do more business with him!
The Pythagoras Playground website is at pythagorasplayground.com.