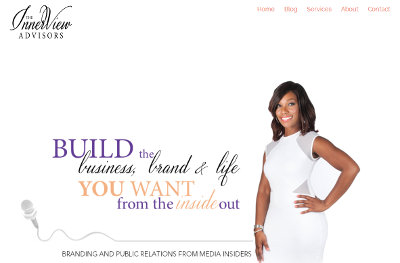 Havonnah, one of the owners of The InnewView Advisors, contacted us last week in need of some help.
She had created a WordPress site and had most everything setup the way she liked.  However, there were some issues that she was experiencing that she needed some help with.
Primarily, she gave us a small list of things that needed to be updated.  There was a section on the website that needed the format changed, a page that needed formatted differently, some issues with an animated graph on the website, and some compatibility problems with the testimonials.
We worked with Havonnah to get all of these issues taken care of and stayed in constant contact with her.  Overall, Havonnah was very pleased with our responsiveness and the ability to get all of the issues taken care of that she presented to us.  Because of this, she has decided to continue working with us for other logo and website design projects that her firm may need in the future.  Already, she has a client that needs a logo designed and is pursuing this project with us.
We appreciate the business and trust that Havonnah has placed in us!
The InnerView Advisors website is at theinnerviewadvisors.com.