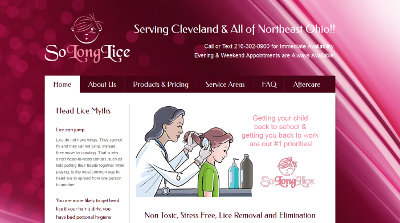 Elena, the owner of So Long Lice, contacted us a couple weeks ago about having some changes done on her website. She recently relocated from California to Ohio and mostly needed to have the information on her website updated to reflect her new location.
Elena provided us PDF files of all of the changes she needed on each page of her website, so it was very easy to understand what she was looking at having done.
After a few small updates after the initial set, we completed Elena's changes and she is very happy with our response time and communications.
The website for So Long Lice is at solonglice.com.