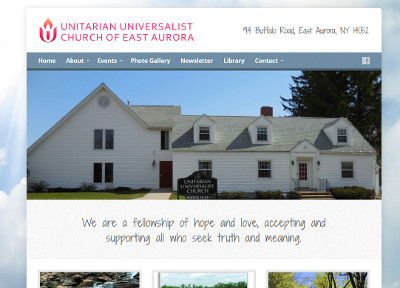 Catherine contacted us last week and needed some help on her website. Catherine is serving her church by managing and maintaining their website for Unitarian Universalist Church of East Aurora.
We contacted Catherine Friday evening. She had a list of items put together that she needed some help with. We used our remote session software to login to her computer while on the phone and provide consulting and training for her WordPress website.
Some of the items she needed help with was to remove an item from her main menu navigation, adding pictures to her newsletter pages from a PDF newsletter, uploading pictures to her gallery, and naming photos in the gallery.
We were able to complete the training and provide her written documentation of the conversation within an hour's period of time.
We appreciate Catherine reaching out to us and she now has someone she to call when there are other questions about her site!
Their website is at uuea.org.