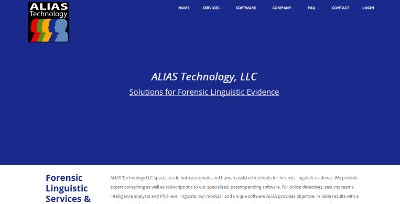 Carole, one of the executive team members at ALIAS Technology LLC, contacted BsnTech a few weeks back asking for an estimate on website design services.
Carole noted that she had made the current website for the company using WordPress, but the site was outdated and needed a facelift.
She had already purchased a new theme that she liked and just needed us to re-create the site for her. She also had a specific layout in mind.
During the time setting up the site, Carole was very pleased with how quickly we responded to her messages and how fast the website got created.
Because of this, she has awarded us the work to overhaul two other websites – and also take on the website hosting services for all three websites.
We appreciate the business from Carole and look forward to working on her other two websites in the near future!
The website for ALIAS Technology LLC is at aliastechnology.com.